Instant Debate: NFL's biggest arm?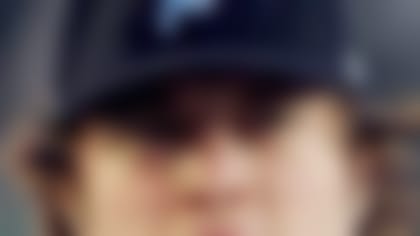 Which QB boasts the strongest arm in the NFL? Our analysts debate, with Matthew Stafford getting some love. More ...
The team did not. And neither did Romo.
The veteran quarterback told reporters Tuesday that he felt no discomfort until "mid-April."
"It was just kind of like, 'What is this? Let's go take care of this,' " Romo said, via the team's official website. "There was no 'Woah, that's the biggest thing I've ever seen.' It was just a little cyst, so we just took it out and they said 'OK, you're good.' "
As reported, Romo expects to be ready for Cowboys training camp -- if not June minicamp -- and said he's already fully healed. Romo emphasized that team doctors and coaches agreed that waiting a few weeks for him to practice made the most sense.
"You've got to be smart this time of year, and I understand that." Romo said. "At the same time, you're ready to go, and you want to get back and get into it."
Nobody's used to seeing Romo miss time, but getting this out of the way now was best for the Cowboys and the quarterback.