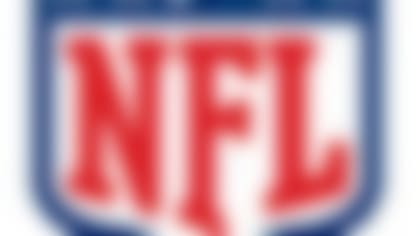 NFL free agency is underway. Follow all of the latest player rumors and signings in our free-agent tracker. More...
Gonzalez told "NFL AM" on Friday that part of the reason why he's coming back is that his son Nikko, whom he wanted to spend more time with post-career, encouraged him to return to the Falcons.
"He even came up to me and he's like, 'Dad, you guys were so close, you guys are such a good football team, definitely if you get a chance to go back, you should go back,'" Gonzalez said. "So that kind of sealed it for me right there and I said, you know what we got a great football team and I look forward to seeing what we can do this year."
The 16-year pro said he never considered returning to any other team, and that he wanted to sign early so the Falcons could go after other players who could improve the team. The tight end cited the chance to play with quarterback Matt Ryan as the impetus behind returning for one last shot at a Super Bowl.
"I didn't want to create confusion for them and I wanted to make sure that they're able to assemble the best team whether I'm there or not," Gonzalez said. "And obviously since I am going to be there I want to make sure that they assemble the pieces that we need to make a championship run and get to the Super Bowl in New York."