It took more than a year, but the Philadelphia Eagles believe they've found their man to replace Ryan Grigson.
The Eagles announced Wednesday they've hired Tom Gamble to become the team's vice president of player personnel. Grigson served the team in the same capacity before becoming the general manager of the Indianapolis Colts in January 2012.
Gamble has spent the last eight seasons with the San Francisco 49ers, serving as the team's director of player personnel over the past two years. He will report directly to Eagles general manager Howie Roseman in his new role.
"Since Ryan Grigson left to become the general manager of the Colts, we've been looking for the right person to fill his spot and we are excited about what Tom can bring to the team," Roseman said, in a statement published on the Eagles' official website. "He's not only a talented evaluator, but also a good man and the type of person you want as a part of your team. Tom and I have had a great relationship over the years and I know he's excited to come home."
Niners general manager Trent Baalke thanked Gamble for his time in San Francisco:
Unofficial list of free agents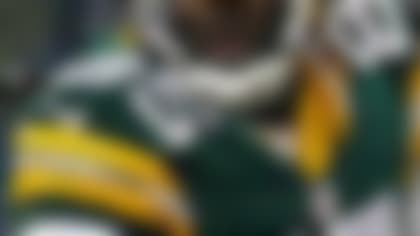 Free agency is almost here. Check out this unofficial list of the 2013 NFL restricted and unrestricted free agents for every team. More ...
"I would like to thank Tom for his hard work, dedication and loyalty over the past eight seasons," Baalke said in a statement. "He has played an instrumental role within our personnel department, and is a true professional in every sense of the word. As a friend, I will always appreciate the relationship we have, and wish him and his family all the best."
This is a considerable victory for the Eagles, who gain a front-office mind who is widely respected in NFL circles. Jeff McLane of the Philadelphia Inquirer wrote on Twitter that Roseman has "more responsibility than perhaps any personnel guy in the NFL." Gamble will help him on that end.
The Eagles have landed Chip Kelly and now Gamble in back-to-back months. It doesn't promise victories, but the Eagles are doing an effective job moving forward after last season's bitter disappointment.