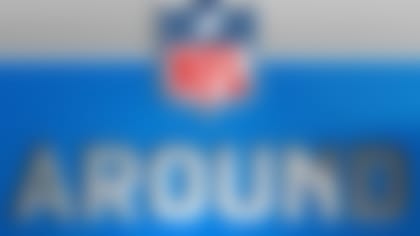 Coughlin told reporters at the NFL Scouting Combine on Friday that he has agreed to a one-year contract extension that will take him through the 2015 season.
"I really haven't paid a lot of attention to it; it's not a big deal," Coughlin told NFL Media's Kimberly Jones. "A year has been added to the contract."
NFL Media Insider Ian Rapoport reports the extension is a simple one-year addition to Coughlin's current deal, worth around $7 million.
Although Coughlin has reached the year-to-year stage of his career, he earned added job security with a 7-3 finish to the 2013 season.
With no superpower dominating the NFC East, it shouldn't be a surprise if Coughlin directs his team back to the playoffs next season.
"He's not going to be put out there unless he's ready for that," Coughlin said. "He's very pleased with where he's at now ... Forget about the fact that he could be a difference-maker on our team -- it's the idea that 'Is he going to be healthy enough to withstand (hits)?'"
» Coughlin didn't sound confident about bringing back Hakeem Nicks. "He's a free agent," Coughlin said. "Who knows? I'm sure the market is where Hakeem will go."
» Coughlin is confident, however, that Eli Manning will bounce back from a head-scratchingly poor 2013 season. "I feel very good about that," Coughlin said. "I've seen it in his eyes."