"I can't remember the last time we lost by 15 points," Brady told WEEI on Monday morning.
Brady regrets one sequence in the game. He knows he didn't handle the end of the first half correctly after sliding on a scramble late in the second quarter. Brady let time tick off the clock before taking a timeout to set up a field goal.
"I would have taken a timeout right away," Brady admitted.
Brady said he didn't realize how much time was coming off the clock, but he does realize he could have had a chance or two at the end zone. Brady also admitted that he probably should have scrambled on a crucial incompletion to tight end Aaron Hernandez in the fourth quarter.
The star signal-caller didn't sugarcoat the loss, saying any playoff loss is devastating.
"This is going to be tough to get over for quite a while," Brady said. "... Nothing means anything unless you win the last game of the year. That's how everyone around here feels."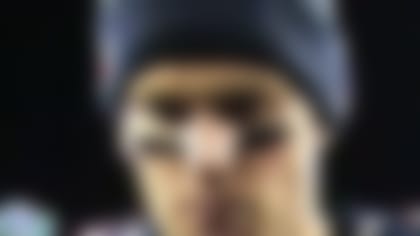 Tom Brady and the Patriots haven't won a Super Bowl in eight years. Has another playoff loss diminished their place in history? More ...
And there it is. Brady set such a high bar for success early in his career that all these close calls seem especially disappointing. The Patriots now have made the divisional round six times, the AFC Championship Game four times and the Super Bowl twice since their last title. They often put themselves in position to win a fourth title but have not gotten over the hump since Super Bowl XXXIX.