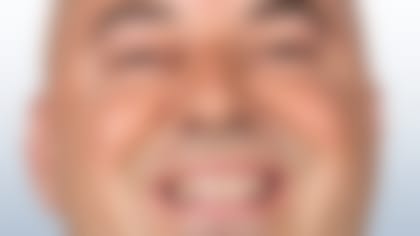 How can you strengthen your fantasy roster for the playoffs? Jason Smith suggests it starts with wide receivers. More ...
The last time we heard anything about Heap was early November, when Cardinals coach Ken Whisenhunt spoke with Heap for 10 to 15 minutes during a portion of practice open to the media. It was an unusual occurence, which led to speculation Whisenhunt was trying to send a message to players who were lingering on the injured list.
Whisenhunt didn't address the details of the conversation and neither did Heap. A month later, Heap is gone.
Heap goes down as a bust of a signing for the Cardinals. The 12-year veteran missed more games (16) than he played (12) over two seasons. At 32 and with a well-documented injury history, this could be the end of the road for the former first-round draft pick of the Baltimore Ravens.