Setting the tone in a smashmouth game that featured a combined 358 yards on the ground and six rushing scores, Johnson compiled a season-high 170 yards from scrimmage to lead the Titans to a 28-21 victory over the St. Louis Rams on Sunday.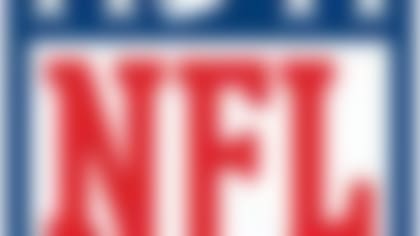 How would your team's prospects look if the season ended today? See where each team stands in the playoff picture midway through the season. **More ...**
It wasn't just the Rams' shaky run defense that led to Johnson's revival. After leaving yards on the field against a murder's row of tough defenses over the past month, Johnson made sharper cuts, plowed through arm tackles and showed vintage CJ2K form while notching his first two rushing touchdowns of the season.
The Titans entered the season with a plan to impose their will on opposing defenses via the Johnson-Greene tag-team. For the first time in eight games, that plan was in full effect.
If the two backs continue to run with the elusiveness and physicality they showed in Sunday's win, Tennessee will remain in the hunt for a playoff spot.
Here's what else we learned in Sunday's game:
For the second consecutive game, Kellen Clemens kept his team competitive before ultimately coming up short with the game on the line. Contrary to low expectations, Clemens has not been an abject failure in relief of Bradford.
Titans defensive tackle Jurrell Casey continues his push for a Pro Bowl berth, recording a pair of sacks including a forced fumble that led to Johnson's decisive touchdown in the fourth quarter. With Geno Atkins out for the season, Casey arguably is the NFL's finest three-technique tackle.
With less than 10 minutes remaining in the game, not a single player from either team had managed to top 30 receiving yards. Neither of these teams is going to beat opponents through the air.