If the New York Jets still view Mark Sanchez as both the present and the future of their franchise, they sure have a funny way of showing it.
Multiple reports contend that Tim Tebow will take on a larger role on offense when the Jets meet the 4-0 Houston Texans on Monday night. This obviously has a direct effect on Sanchez's role with the offense he was supposed to lead.
Sanchez's confidence already was low following three consecutive poor outings and his usual battering from the local and national media. Losing substantial playing time to his backup could destroy whatever trust is left in the relationship between player and team.
"Jets prepared all week to give Tim Tebow a larger role/more reps vs Texans tonight," Manish Mehta of the New York Daily News tweeted Monday. "They realize he's probably their best playmaker now."
Debate: Time for a QB change?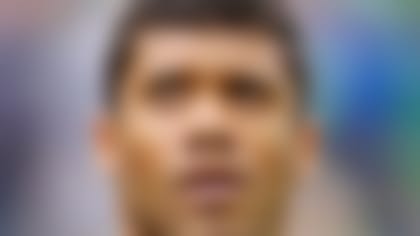 Which starting quarterback most needs to hit the bench? Our analysts debate, with Russell Wilson's name coming up. More ...
Take those players out of the equation and what's left? It says plenty about the cast Sanchez was surrounded with in the first place.