Super agent Drew Rosenhaus told a Miami radio station Wednesday he wouldn't be shocked if Tim Tebow ended up with the Miami Dolphins, in large part because owner Stephen Ross long has been a fan.
Even if it was mere speculation, it's the closest we've come yet to seeing an NFL team connected -- albeit tenuously -- to the former New York Jets quarterback.
Unfortunately for Tebow, it looks as if a move to South Beach isn't going to happen.
Salguero went on to report Thursday that Tebow is not visiting, is not on the Dolphins' radar and will not be signed to sell tickets.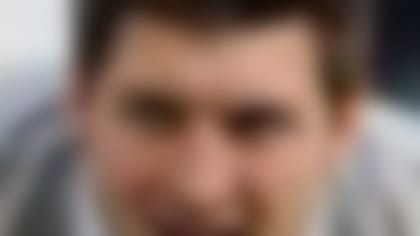 Tim Tebow's rough tenure with the New York Jets has come to an end. Will he get another shot in the NFL? Our analysts debate. **More ...**
After seeing the Jets' fiasco last season, no competent general manager is going to get on board with an owner's misguided notion of using Tebow to sell tickets or jerseys. It's the reason why Jacksonville Jaguars owner Shad Khan no longer is sending verbal bouquets Tebow's way.
If any NFL team is going to sign Tebow, it's because the coaching staff believes he can be an asset as either a backup quarterback or a versatile gadget player. That leaves the New England Patriots as the favorites for his services.