New York Jets general manager John Idzik revealed Tuesday that NFL teams called to "kick the tires" on quarterback Tim Tebow before he was waived, but nothing materialized on the trade front.
As it turns out, the tire-kicking was an exercise in due diligence to gauge Tebow's willingness to play a different position.
League sources told the New York Post on Monday that the few teams interested in Tebow would only consider a trade if he was open to playing tight end as his primary position. According to the Post, Tebow isn't ready to entertain the possibility of a switch.
Tebow can't be blamed for the Jets' circus last season, but another potential high-profile quarterback controversy has teams leery of bringing him in at the position.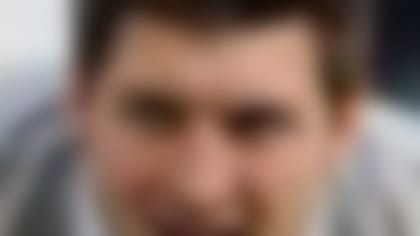 "I have to think he's radioactive to everybody as a [quarterback]," an NFC general manager opined to the Post. "Even if you were thinking about grooming him as a backup, the Jets thing showed he is this huge distraction. There isn't enough talent there [as a passer] to put up with all that."
Perhaps Tebow would be amendable to a tight end/fullback/read-option specialist role with a team of his choosing. We continue to believe the New England Patriots are a logical landing spot. Patriots offensive coordinator Josh McDaniels is Tebow's biggest booster in the NFL, having traded up in the 2010 draft to pick him in the first round.