Tebow was released by the Patriots on Saturday, ending another chapter in the 2007 Heisman Trophy-winning quarterback's wandering pro career, NFL.com's Ian Rapoport was told by a source informed of the move. Tebow and the Patriots later confirmed the move.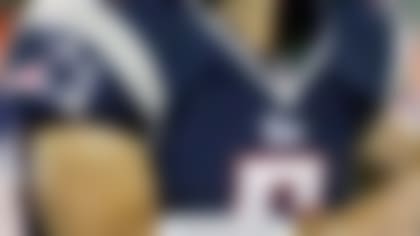 Despite the requisite fervor draped upon Tebow's every move, it's far from a surprising transaction if the Patriots intended to fill their 53-man roster with the best players available. With Ryan Mallett firmly in place as Tom Brady's backup, Tebow played himself out of the role during an underwhelming preseason.
"I would like to thank Mr. (Robert) Kraft, coach (Bill) Belichick, coach (Josh) McDaniels and the entire Patriots organization for giving me the opportunity to be a part of such a classy organization," Tebow tweeted Saturday. "... I will remain in relentless pursuit of continuing my lifelong dream of being an NFL quarterback."
Tebow was signed in June, a move that made some sense considering the presence of offensive coordinator Josh McDaniels -- the former Denver Broncos coach who drafted the QB in 2010 -- and Bill Belichick, whose affinity for University of Florida players is well-documented.
Still, the Patriots needed to see Tebow develop as a quarterback in time for the regular season, and he didn't come close: His 11-of-30 passing performance over three preseason appearances netted just 145 yards and two touchdowns with two interceptions.
With Tebow coming off an unproductive and chaotic 2012 campaign with the New York Jets, it's fair to wonder if his days in the NFL have drawn to a close.
"I'm blessed, because of my faith, that I don't have to worry about the future because I know who holds my future," Tebow told reporters. "It's something I try to live by. It really gives you a lot of peace in whatever circumstance I'm in."
Those circumstances will pull Tebow away from New England. Where he lands next is anyone's guess.