Tim Tebow's NFL career might have ended Thursday night in a preseason game against the New York Giants. Tebow insists he's not thinking about if he'll be cut over the weekend.
Predicting the 2013 NFL season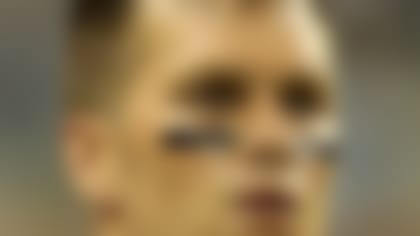 "I'm blessed, because of my faith, that I don't have to worry about the future because I know who holds my future," Tebow told reporters. "It's something I try to live by. It really gives you a lot of peace in whatever circumstance I'm in."
His circumstances didn't change much during New England's 28-20 victory Thursday. Tebow closed strong with two fourth-quarter touchdown passes, but his play was uneven at best. He completed 6 of 11 passes for 91 yards, including an interception. He also took four sacks and rushed for 30 yards on four carries.
Tebow, who played the entire second half, was booed by the home crowd after throwing his interception, but he bounced back with a 9-yard TD pass to Quentin Sims. There's no telling if that was enough to earn Tebow a roster spot.
The Patriots have kept just two quarterbacks on their roster in three of the last four years, and Tebow completed 11 for 30 passes in three preseason outings. Patriots owner Robert Kraft's obvious affection and Tebow's history with offensive coordinator Josh McDaniels are X-factors.
It'd be a surprise if Tebow made the Patriots' roster. It also wouldn't be the first time he's pulled off a last-minute upset.