'Tis the season for polls. While Barack Obama and Mitt Romney vie to be the leader of the country, we have more important topics to discuss.
Instant Debate: Gauging the market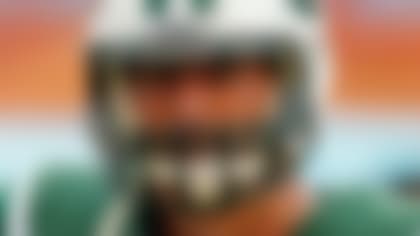 The NFL trade deadline is fast approaching. Will the Jets shop Tim Tebow? Which other deals make sense? **More ...**
Sports Illustrated took a poll asking 180 NFL players to name the most overrated player in the league. The winner in a landslide was New York Jets quarterback Tim Tebow with 34 percent. No one else got higher than 10 percent, but Tebow's teammate, Mark Sanchez, came in second with 8 percent. The next names on the list: Tony Romo (8 percent), Michael Vick (4 percent), and Ray Lewis (3 percent).
Tebow won the honor for the second consecutive year. We wonder if he can pull off a three-peat in 2013 if the Jets don't ever let him play. We're reaching a point where it's hard for Tebow to stay particularly relevant when he is the poor man's Brad Smith.
On Wednesday, we mentioned a poll of fans that named Troy Polamalu the NFL's most popular player. Sanchez finished ninth on the least popular list, while Tebow wasn't mentioned on either poll.
Sanchez has to wonder what he did to deserve to be the NFL's Rodney Dangerfield. He gets absolutely no respect, yet his peers still considering him overrated.