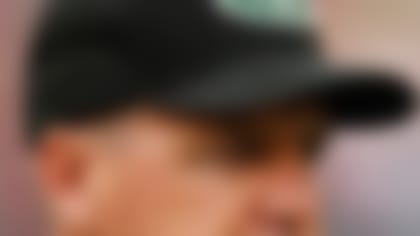 Rex Ryan and the Jets had high hopes for 2012. After a demoralizing loss to the 49ers on Sunday, is their season all but over?
"I just want to do the best I can with whatever role that they give me, provide enthusiasm and energy every time I get the opportunity, but also from the sidelines or wherever I am," Tebow told reporters, according to the New York Daily News. "I'll just be a good teammate, encourage guys and, when given opportunities, just try and make the most of them."
Sanchez is the better passer of the two and, through four weeks, that's not saying much. He completed 13 of 29 passes against the 49ers for 103 yards with an interception and a fumble. Yes, the 49ers are arguably the NFL's best defense, but it was the third consecutive game Sanchez failed to complete at least 50 percent of his passes.
The Jets need offense, and Sanchez hasn't provided it against quality teams. Scoring opportunities are needed even more as the defense transitions to life without shutdown cornerback Darrelle Revis.
Sanchez deserved to start the first quarter of the season, but he hasn't done much to keep the job.