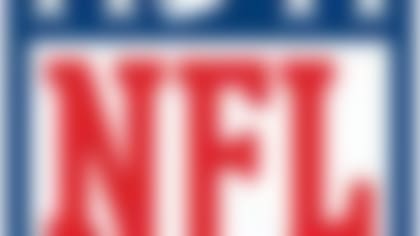 Follow all the developments on the NFL's open market with our up-to-the-minute tracking of 2014's free agents. More...
Will it be the electric playmaker who stormed the NFL as a rookie in 2012? Or the 2013 version: The guy with the fouled-up mechanics and vulnerable knee not ready for primetime?
Griffin's quarterback guru has a good idea after six days of workouts with Griffin in March.
"He looked 100 percent healthy," Terry Shea told USA Today's Jim Corbett on Friday. "I didn't let up on him and, boy, he kept coming -- and he reminded me of the old Robert Griffin that I knew coming out of Baylor for those eight-10 weeks we worked together in 2012.
"He could have very easily lost it given the year he had. I put him through a gauntlet of drills. And Robert made all the throws, showing great skills. It sure appeared to me that he took that next step as a pocket passer."
Shea first worked with Griffin in advance of the 2012 NFL Scouting Combine and the run-up to the draft that year. He reconvened with RGIII last month in Arizona, working on Griffin's footwork and release point.
"For some reason, they just dropped the ball on his footwork fundamentals," Shea said, referring to former Redskins coach Mike Shanahan and offensive coordinator Kyle Shanahan. "I'm convinced. You get so caught up on schemes and decisions and progressions and they forget that a quarterback needs just as much attention on his footwork and fundamentals as well."
This is a far different offseason for Griffin, who has been able to focus on his game rather than rehabilitation from surgery. Shea is expecting better results, and there's reason to believe him.
In the latest edition of the "Around The League Podcast", the guys discuss "Draft Day," then break down who got better (and who got worse) in the AFC East.