Since Terrell Owens was released by the Seattle Seahawks last August, it seems he is only in the news when an NFL team clarifies that it has no interest in the poster child for diva wide receivers.
Now 39 years old and likely done as an NFL player, Owens is taking up a new sport.
Owens made his semi-professional bowling debut this week, rolling games of 185, 129 and 161 for a 475 series in the United States Bowling Congress Open Championship.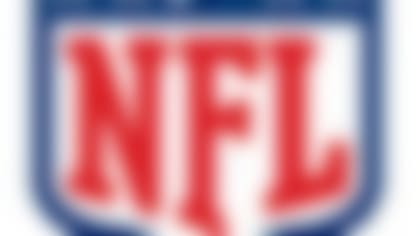 NFL free agency is underway. Follow all of the latest player rumors and signings in our free-agent tracker. More...
As the celebrity owner of the Dallas Strikers, one of eight five-player teams in the new Professional Bowlers Association League, Owens has spent a lot of time around the lanes this year. He recently decided to take his game up a notch, working with several coaches and PBA bowlers.
"I have a lot of stuff going on right now, but there happened to be a break in my schedule," Owens told Bowl.com. "I wanted to experience this tournament, and the experience was good. I'm really into bowling, and I like it a lot."