Among the former players rumored to have flirted with the 400-pound mark are Dallas Cowboys guard Nate Newton, Green Bay Packers defensive tackle Gilbert Brown, Chicago Bears offensive tackle Aaron Gibson and defensive tackle William "The Refrigerator" Perry and nomadic nose tackles Grady Jackson and Ted Washington.
Which rookie will stand out in 2013?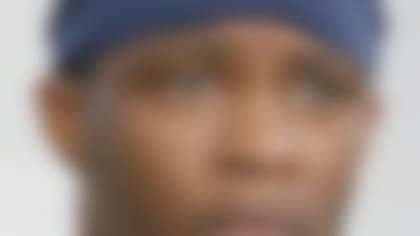 Will Tavon Austin rise to the head of the class this season -- or will someone else step up? Our analysts debate. More ...
One of the lesser known but most intriguing overweight players is New York Giants defensive tackle Michael Jasper, a 2011 seventh-round pick by the Bills. Jasper's weight peaked at 448 pounds in January of 2011 after playing both guard and defensive tackle at 430 pounds during his senior season at tiny Bethel University in Tennessee. A fantastic athlete, Jasper can dunk a basketball with two hands, has posted a vertical leap of 32 inches and has long-jumped over nine feet.
When Jasper trimmed down to 375 pounds as a rookie, former Bills general manager Buddy Nix quipped, "He's drying up to nothing." It wasn't Nix's last zinger involving Jasper. Asked about expectations for the young lineman, Nix replied: "We're going to see if he can play. Coach (Chan Gailey) can tell you what we're going to do with him. Besides feed him, I guess."