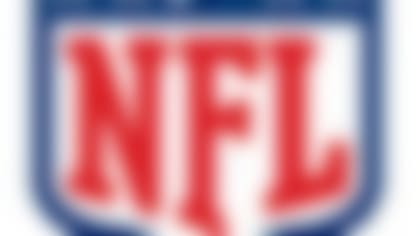 NFL free agency is underway. Follow all of the latest player rumors and signings in our free-agent tracker. More...
Newman sent out the following tweet on Sunday (it has been removed from his account):
"If anyone sees Ben Dogra of CAA, tell him I'd like him to get my deal finalized so if he could call me it would be appreciated."
That's a first. Dogra and Tom Condon work together as the most powerful agents in football this side of Drew Rosenhaus. In the last few days alone, CAA has worked on deals for Osi Umenyiora, Elvis Dumervil, Dwight Freeney and Sebastian Vollmer. Dogra does the contracts and negotiating himself. That apparently doesn't leave enough time in the day for some lesser-paying clients like Terence Newman.
Newman and right tackle Andre Smith have been in limbo with the Bengals for more than a week now. Bengals.com wrote that the team is trying to wrap up deals for Newman and Smith this week. Newman also visited the Oakland Raiders, so he could wind up there.
It sounds hard to believe, but the reason Newman and Smith might still be unsigned is because their agency hasn't had time for them yet. Something tells us Newman has their attention now.