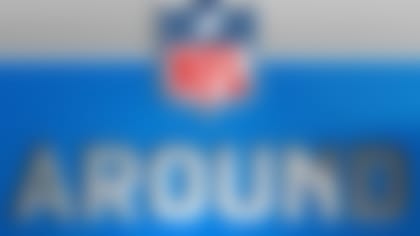 The Around The League team hits all the NFL's hottest topics in its award-winning podcast. Join the conversation. Listen
Locker attended Monday's first voluntary session of Phase 1 offseason workouts. He told reporters he won't take drops from under center but hopes to do some stand-still throwing to his receivers. More importantly, he needed to be in the meetings to learn Ken Whisenhunt's new offense.
The coach told reporters that the two-week jump-start his team got is vital because the team is way behind in learning the new schemes.
It especially is critical for Locker, who is entering the final season of his rookie contract after the Titansdecided not to pick up his $13 million, fifth-year option.
Locker clearly is the best quarterback on the roster, but he must prove to the new staff that not only he can stay healthy, but also display improvements from the pocket -- especially with his accuracy.