Instant Debate: The pressure is on ...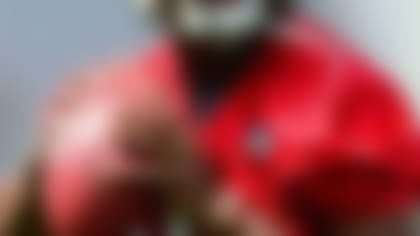 Which rookie faces the most daunting spotlight in 2013? Our analysts debate, with Jets QB Geno Smith topping the list. **More ...**
The rookie likes the comparison being made to Percy Harvin both in terms of athleticism and the Seattle Seahawks wide receiver's ability to play multiple positions.
"That's who I had looked up to when I was in college," Austin said on Wednesday's edition of NFL.com's Draft Tracker Podcast. "He's a lot older than me and a little bigger than me, but pretty much I think we do the same exact thing. The way he gets open in his routes, the way he sets up one-on-one matches, I think I can pretty much do the same things he can. And just the way he makes plays overall. I feel like that's how I'm gonna be when I get here."
We will take some issue with the 22-year-old Austin believing the 25-year-old Harvin is "a lot older," but Austin's lack of size certainly was an issue for some scouts during the draft process.
Austin, however, isn't worried. He said he hasn't been injured in eight years playing football because he doesn't give defenders clean shots and knows when to get out of bounds.
"You gotta be smart on the field," Austin said. "Nobody can take too many big hits, not even comparing someone 5-foot-8 'cause some of the 6-foot-3 guys still get knocked out, too. To me, it's about being smart, knowing when to go down and if you're on the sidelines knowing when to go out of bounds, and I think I do a pretty good job of doing that."
Austin's upside can be seen easily in highlights from last year's game against Oklahoma, in which he recorded 572 all-purpose yards, including a school-record 344 rushing yards.
Oh, and by the way, Austin said he only knew two plays from the running back position during that record-setting performance.
"Pretty much it's crazy 'cause they just switched me to running back that Sunday in practice, I probably had a week at running back just in practice," Austin said. "I wasn't even in the running back meeting rooms or nothing. I only had two plays, full 16 to the right, full 17 to the left, and my natural ability happened."