Lightning-quick first-round draft pick Tavon Austin ran up against Hekker -- one of the most athletic punters in the NFL -- as the last line of defense in a return drill in Tuesday's practice. The series of events that ensued thereafter left teammates in stitches, as relayed by ESPN.com's Mike Sando.
Instant Debate: The pressure is on ...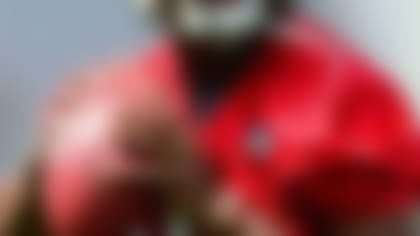 Austin began a series of moves that left Hekker stone-footed near the sideline as the rookie raced past. Realizing he would soon be roasted by teammates, Hekker dropped to the ground and faked a hamstring injury in an attempt to gain sympathy in light of the obvious mismatch.
You can imagine what happened next. The entire team had fun at Hekker's expense, likely privately relieved they weren't the victim of Austin's joystick routine.
"Come on, that is hilarious," cornerback Cortland Finnegan said of the incident. "(Austin) is the real deal, man."
It's not the last time the Rams will bear witness to Austin embarrassing a would-be tackler. The 2013 No. 8 overall pick is the heavy favorite to lead all rookies in highlight-reel plays this season.
UPDATE: Hekker confirmed the account of the dazzling play, via Twitter.