Ronde Barber turns 38 years young next month. After 16 seasons in the NFL, Barber's legacy is secure, but the Tampa Bay Buccaneers want him back for one more spin.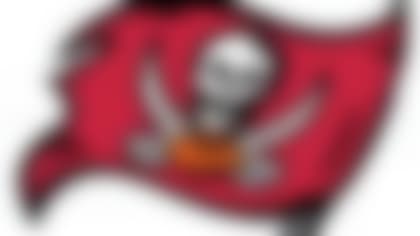 With the offseason under way, Around The League examines what's next for all 32 teams. Dan Hanzus covers the Bucs. **More ...**
"Coach (Greg) Schiano and I met with Ronde this past week and expressed our desire for him to return to play another season with the Buccaneers," Dominik said. "He asked us for some time to make his decision and we certainly respect that."
Barber, a five-time Pro Bowl selection, is set to become an unrestricted free agent Tuesday. He's lost speed, but he remains a serviceable slot corner and plug-in safety. Besides, the Bucs don't have the luxury of shedding Barber after rolling out the NFL's worst pass defense last season. That wasn't his fault, but the Bucs have plenty of work to do on the backend.
The catch here is greenbacks. The Buccaneers -- and Barber -- sound open to ending his career in fitting fashion, but they aren't about to overpay for him. If another team comes swooping in, Barber might choose to leave the Bucs, be we don't expect that to happen. Finishing it out with Tampa Bay makes the most sense.