The Bucs (4-9) beat the struggling Buffalo Bills 27-6 Sunday for their fourth win in five games following an 0-8 start that placed Schiano's future in jeopardy.
"We just don't quit, and that all starts with our head coach. That's how he is," defensive tackle Gerald McCoy said. "He's very consistent with his effort, and nothing really changes with how he prepares and how he comes to work every day that makes you want to work harder for that guy."
Bobby Rainey scored on an 80-yard run on the second play of the game, Mike Glennon threw two touchdowns and the McCoy-led defense forced five turnovers and sacked EJ Manuel seven times.
"Our preparation is the same. We're just finishing games," McCoy said. "We're making the plays that we weren't making before."
Buffalo has lost five of six. They are assured of finishing without a winning record for the ninth straight year and are in danger of extending the NFL's longest current playoff drought to 14 consecutive seasons.
"I find it very difficult after that game to stand up here and defend a lot of things," Marrone said.
"I thought we played poorly. Actually, I shouldn't say I thought, I know we played poorly in all three phases," the coach added. "We had penalties. We had turnovers. We had misreads. We had missed tackles. We had things go wrong for us that there have been times during the year where we've been making improvement on it."
Glennon wasn't exactly sensational coming off a 27-6 loss at Carolina, going 9 of 25 for 90 yards. But he had touchdown throws of 5 yards to Tim Wright and 38 to Vincent Jackson, who had three receptions for 70 yards to go over 1,000 for the season for the second straight year. Rainey finished with 127 yards on 22 carries.
Buffalo, meanwhile, took up where it left off in a 34-31 overtime loss to Atlanta. The Bills lost fumbles on their final two possessions of that game, Stevie Johnson in the final minute of the fourth quarter and Scott Chandler two plays into OT.
This Sunday, they turned it over three times within a four-possession span of the second quarter, a stretch that might have been game-changing if Glennon hadn't thrown two interceptions.
"We just have to figure out what's going on with this team," said Manuel, the first-round draft pick out of Florida State who doubled his interception total for the season.
"'I think we really have to find our identity," the rookie added, " We have three games left, we really need to finish strong moving on into the offseason and things like that."
After outgaining the Bills 169 yards to 38 while building a 14-3 lead in the first quarter, the Bucs were limited to 77 net yards the rest of the way to finish with 246.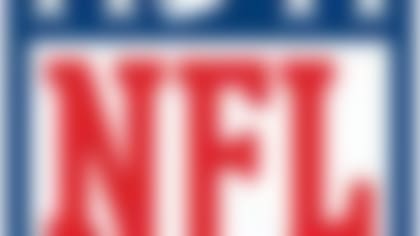 How would your team's prospects look if the season ended today? See where each team stands in the playoff picture midway through the season. More ...
With Manuel throwing two interceptions in the second quarter and two more in the third, the Bills never made a serious move to get back in the game, finishing with field goals of 40 and 46 yards by Dan Carpenter. Manuel hit C.J. Spiller on an 83-yard scoring play that was wiped out by a fourth-quarter holding penalty.
Leodis McKelvin muffed a fair catch on a punt inside the Buffalo 20, and a roughing-the-passer penalty - albeit a borderline call - against Jairus Byrd helped set up Glennon's TD pass to Wright that extended Tampa Bay's lead to 24-3 at the half.
Byrd also had the 22nd interception of his career, moving him into a tie for 10th on Buffalo's all-time list. Stephon Gilmore's pick six minutes later prevented Tampa Bay from turning McKelvin's muff into points.
"We're playing really good football right now, and it all starts with our defense, with how many turnovers they're forcing," Glennon said. "With the way our defense was playing, we did what we needed to do as an offense, and they did the rest. It's nice to see the second half of the season we're 4-1."
Notes: Rainey's TD came 18 seconds into the game, the fastest score in Bucs history. ... Chandler had two catches for 24 yards, becoming the first Bills TE with consecutive 500-yard receiving seasons. ... David has an interception in Tampa Bay's past three games.
Copyright 2013 by The Associated Press