The firing of coach Greg Schiano and general manager Mark Dominik in Tampa Bay signals a new start for the Buccaneers, but whoever takes over has plenty to work with.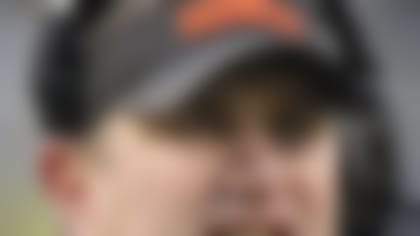 Who has joined ex- Browns coach Rob Chudzinski on the firing line and who's safe? We track the latest news. **More ...**
Schiano, ultimately, didn't squeeze enough out of a roster laced with talent on both sides of the ball.
It starts on defense, where the Bucs drafted a keeper in defensive tackle Gerald McCoy, who generated nine sacks in his fourth season and graded out as the NFL's top pass rusher at his position, per Pro Football Focus. Linebacker Lavonte David would be a household name if he played in New York and might be this year's most egregious Pro Bowl snub. Have we mentioned Darrelle Revis?
A new coaching staff will make its own assessment of Mike Glennon, but the signal-caller was far from a disaster during his rookie campaign. He's got the size and arm strength to lead an NFL team, but Glennon's development sits in a tender spot. If ownership believes he's the future under center, hiring the right teacher is a top priority.
Pass-catchers Williams, Vincent Jackson and Timothy Wright are assets in the passing game, and it's hard not to like what the Bucs have in the backfield, where a healthy Doug Martin and Mike James loom as a strong one-two punch. Tampa was at its best when it blistered teams during a six-game midseason stretch in which they averaged 131 yards per game on the ground.
The cupboard is far from bare. This isn't Detroit -- a team primed to compete for the playoffs today -- but Tampa offers its next coach a chance to make a good first impression.