After reading Wickersham's excellent profile in full (as we did Thursday), the storylines that swarmed around the invincible tight end can be placed in better context.
The (updated) big-picture takeaways:
»*Gonzalez thinks the world of Matt Ryan:* Though he said Ryan "has some learning to do," Gonzalez still clearly believes Ryan will become one of the game's elite quarterbacks. It's hard to say this assessment is wrong or even particularly cutting.
Also, Ryan presented Gonzalez with a solid gold Rolex at an end-of-season celebration dinner and uttered the following during a toast: "You mix being the person that you are -- the superstar, the Hall of Famer -- with being somebody's best friend better than anybody." I think they're cool.
»*Gonzalez definitely wanted the Falcons to trade him:* He didn't demand it, but he walked up to that line about as close as you can get. Gonzalez was optimistic he'd be moved before the deadline and even called around ahead of the 4 p.m. deadline trying to get some info. The Chiefs and Seahawks (oof) were potentially interested.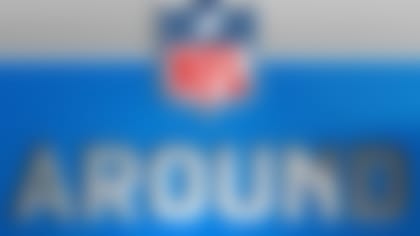 When the deadline came and went without a deal, a frustrated Gonzalez said to his wife, Tobie, "Welp, we're staying here." Her response said it all: "Well, s---."
»*Gonzalez (probably) isn't coming back:* All through the 4,000-plus word piece, Gonzalez sounded like a guy with nothing left to give. He dreaded his morning workout routine and at one point looked around his weight room and said, "I can't wait to get rid of all this next year. Should have gotten rid of it last year." (pause) "I'll never need this s--- again."
That's just one example of Gonzalez sounding like a guy fully ready to move on. He never quite slams the door shut, but don't be surprised if this retirement plan sticks.