Buffalo Bills wide receiver Stevie Johnson's recovery from groin surgery went well in training camp. He practiced without incident and called himself "90 percent" recovered despite some soreness at the end of camp.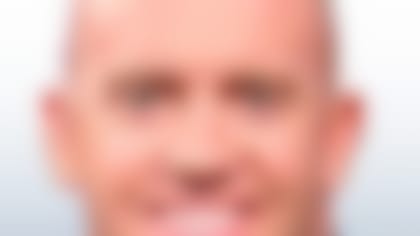 Heath Evans explains why Tim Tebow is the only New York Jets quarterback who can lead Gang Green to the playoffs. **More ...**
That's why his absence at Bills practice Thursday was so surprising. Johnson was limited Wednesday. He took a "hard fall" at practice, according to WBEN-AM, although it's unclear if that was the cause of his rest.
That's the reason we haven't bought all the Bills hype to this point this season. They don't have enough players on offense that can win one-on-one matchups.
Chan Gailey is a great offensive coach, but his magic can only go so far. He needs Johnson at full strength.