Even the dumbest story can have a happy ending.
Gleason: My life is awesome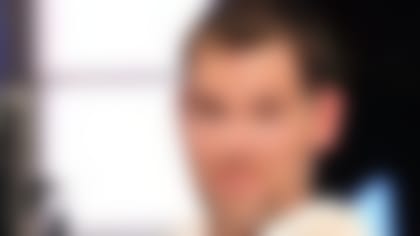 Steve Gleason discussed if he has any regrets playing football in a guest column on SI.com. **More ...**
The donations over that span also are 20 percent greater than the rise in donations following Gleason's media tour during the 2013 Super Bowl. Team Gleason's mission is to provide help to individuals with neuromuscular diseases or injuries by using leading-edge technology, equipment and services.
"There are zero treatments for ALS," Gleason said in a statement earlier this week. "If you take any action as a result of this event, I prefer it to be action to end ALS. See what we are doing to change that at TeamGleason.org."
The charity also aims to create a "global conversation" and raise awareness toward ALS. That conversation was furthered this week. It's great to see Gleason turning an unfortunate moment into such a positive.