We expected to see the flamboyant back cover tabloids in New York on Monday morning calling for Tim Tebow to start at quarterback for the New York Jets following Sunday's loss to the San Francisco 49ers. We were pleasantly surprised.
The Jets were nearly ignored on the New York Post back cover. They barely got an inch in the New York Daily News because the best team in New York (the Giants) got all the attention.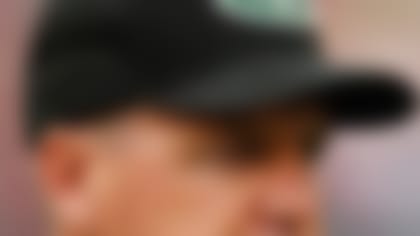 Rex Ryan and the Jets had high hopes for 2012. After a demoralizing loss to the 49ers on Sunday, is their season all but over?
"Bring on Tim Tebow," Kevin Kernan wrote. "At this point Tebow, who saved the Broncos season last year, can't be any worse than the jittery Mark Sanchez. Perhaps the Jets will get some leadership from the most important position on the field."
And later, in the most New York Post-y sentence possible:
"Tebow might not be the answer, but a change next Monday night against the Texans might wake up Sanchez, who appears to be living in a dream world," Kernan wrote.
But what are the odds of Sanchez not struggling? He's completed 44% of his passes over the last three weeks with four turnovers and two touchdowns. The Texans might have the best defense in the league.
The Jets have far more problems than Tebow could solve. (Or Aaron Berry, for that matter.) As much as we love providing content for the revolutionary Tebow Zone, starting Tebow would only make things worse for a team that can't throw. Something tells us the reaction after the Jets face the Texans won't be so subdued.