Seattle Seahawks cornerback Richard Sherman is telling friends that he didn't know he was ingesting Adderall when he drank from a teammate's bottle, a source close to the player told NFL.com's Ian Rapoport on Monday.
Sherman says the teammate has a prescription for Adderall and placed a crushed pill in the bottle, according to the source.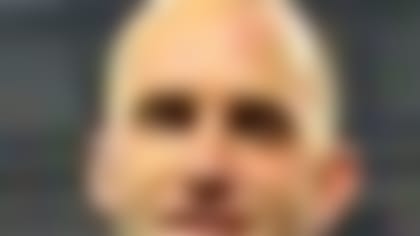 The 10-1 Houston Texans are still No. 1 in the latest NFL.com Power Poll, but which hard-charging team moved up to No. 2? **More...**
Sherman denied the accidental ingestion account in a text message to ProFootballTalk.com. Sherman's agent, Kevin Poston, told USA Today, which first reported the story, that there was a good explanation for his client's positive drug test, although he wouldn't go in details.
"What appears is not always the case," Poston said. "Hopefully, when the facts come out, justice will prevail."
A source also told USA Today that teammate Brandon Browner claims the officials who did his test didn't follow proper protocol, and he said he witnessed one official dump urine from one container into another.
"I can tell you that Brandon Browner has no knowledge of how any illegal substance could have gotten into his system," Browner's agent, Peter Schaffer, told PFT.com. "... He takes tremendous care of his body and he is very careful with what he puts into it. We're exploring all avenues to try and figure out how any substance out of the ordinary would be in his system."