We've heard the argument that Vick's arrival could stunt Geno Smith's growth. Some Jets fans believe the team should stand behind Smith and support him as a franchise quarterback. That's a ridiculous notion, and the Jets know it.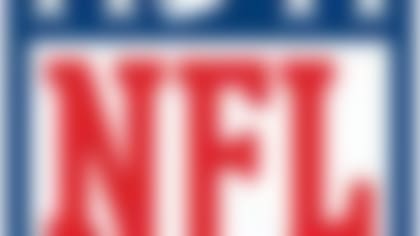 Follow all the developments on the NFL's open market with our up-to-the-minute tracking of 2014's free agents. More...
"He's here in a role where he's going to compete and push Geno Smith to become the very best that he can be," offensive coordinator Marty Mornhinweg said Friday.
Translation: Let the best man win.
Smith was never locked in as a franchise quarterback in the first place. New York drafted him in the second round because he was worth a shot. Until you have The Guy, the best approach at quarterback is to keep throwing darts until you hit a bull's-eye.
There is nothing preventing Smith from realizing his potential. He can show up to training camp, show he's learned from his year in the league and get every opportunity to succeed. But the Jets had to find a quality fallback option because Smith was so shaky as a rookie.
"I came to New York to play football," Vick said. "That's what I came to New York to do. I came to New York to play football. As long as I have a uniform on, I'm good."
In New York's eight losses, USA Today notes that Smith had 19 turnovers and two touchdowns. While Smith finished the season stronger, he was probably the worst quarterback in football during November. The Jets' offense couldn't operate. Smith is not afraid to go deep, but his decision-making comes and goes.
Young quarterbacks are inherently hard to judge. Eli Manning and Alex Smith are two recent examples of quarterbacks who were miserable as rookies and improved dramatically in Year 2. If that happens, Geno Smith will be New York's Week 1 starter. The tie will go to the young guy.
It sounds strange to say, but Vick's presence could actually help Smith. Vick has made the transition into valued veteran leader. He was "revered" in the Eagles' locker room, according to the Philadelphia Inquirer, and developed a close friendship with Eagles starter Nick Foles.
We expect Vick to win the starting job because everything indicates he's a better player than Smith. Still, there's no reason to expect Vick to last the season as a starter. Injuries will inevitably strike, and the Jets will need Smith as a starter.
In today's NFL, it's best to have two solid options at quarterback until you have one to truly believe in.