First-round draft pick signing tracker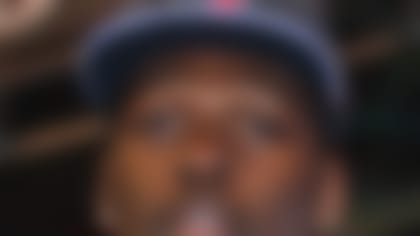 Ross, who played just four games with the New York Giants last season before hitting injured reserve, quickly apologized for the slight.
However, the memories are long for Jacksonville.
Owner Shad Khan on Tuesday alluded to Ross' disparaging comments when discussing how his team has changed under coach Gus Bradley and general manager Dave Caldwell's guidance.
"There's no sense of entitlement anymore," Khan said, per The Florida Times-Union. "You're not going to have one of our ex-players saying he's coming back from a paid vacation in Florida anymore.
"To me, when you come here (now), you absolutely feel the drive and the hunger, whether it's on the business side or on the football side. You need that to become successful."
The Jags' brass has done a solid job of reversing the direction of a franchise with a perpetual downward arrow to one with an upward slope. Part of the problem of previous teams, in Khan's view, was that too many players believed they were on sabbatical in Jacksonville.
"Regrettably, we did have players who were really too comfortable -- they didn't have pressure (on them)."
With Bradley manning the charge, we can't see players viewing their stint in Jacksonville as a time of leisure. Of course, a winning season always helps frame those expectations. The Jags haven't had one of those since 2007.