NFL Media Insider Ian Rapoport reported Sunday the Seahawks are strongly considering releasing Red Bryant, according to a source informed of the team's plans.
The defensive lineman's $8.5 million salary-cap hit was Seattle's sixth-highest entering the offseason and cutting ties would save the Seahawks about $5.5 million of cap space.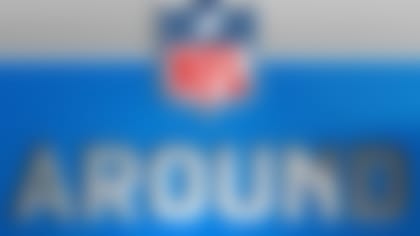 However, the 29-year-old lineman played just under 30 snaps a game in the Seahawks' rotation. His salary didn't match his playing time.
Bryant's father-in-law played 12 years in Seattle and when Bryant joined the "Around The League Podcast" earlier this month he talked about his relationship with the city and people. So don't completely rule out him returning at a highly reduced rate. With that said, Bryant's age and effectives should make him one of the top linemen on the market.
While perhaps disappointing for The 12th Man, the likely cut shouldn't come as a huge surprise in Seattle. We discussed the possibility on the podcast and earlier this month NFL Media columnist Michael Silver listed Bryant among his possible cap casualties from the Super Bowl-winning Seahawks.