The fifth-year cornerback is set to become an unrestricted free agent in March. If the Dolphins can't agree to a long-term deal with Smith, he might be slapped with the franchise tag, because negotiations for a new contract aren't going smoothly.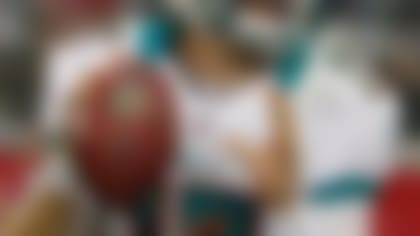 With the offseason under way, Around The League examines what's next for all 32 teams. Henry Hodgson tackles the 'Fins. More ...
Under new coach Joe Philbin, the Dolphins have taken a patient approach to building their program. Still, they're pegged as a team that might make a splash in free agency by chasing after one of the three big receivers in play -- Greg Jennings, Dwayne Bowe or Mike Wallace.
That would please the fan base, but keeping Smith -- one of the better players in a weak secondary -- is arguably more important for a team that finished 27th in the NFL against the pass last season.