The NFL announced Tuesday morning that Commissioner Roger Goodell has reinstated Payton from his season-long suspension, effective immediately. The two men met on Monday, with Payton acknowledging his responsibility for the actions of his coaching staff and players.
"We had a very productive discussion," Goodell said in a statement. "Sean fully complied with all the requirements imposed on him during his suspension. More important, it is clear that Sean understands and accepts his responsibilities as a head coach and the vital role that coaches play in promoting player safety and setting an example for how the game should be played at all levels. We are committed to delivering football that fans love and the safety players deserve. Coach Payton agrees and I look forward to working with him going forward to do that."
Payton can resume his coaching duties immediately. That means he'll be able to attend the Senior Bowl this week and get back in the Saints' facility to start preparations for the offseason. Of course, the Saints' stadium and facilities will be busy next week with Super Bowl week arriving in New Orleans. Reinstating Payton now helps put the Bounty scandal behind the league with the big game approaching.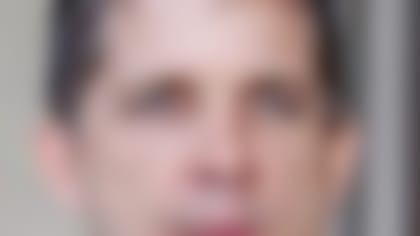 "I am thankful today Commissioner Goodell has granted me reinstatement," Payton said in a statement released by the Saints. "As I stated back in March, 'I, along with Mickey Loomis, take full responsibility for all aspects of our football program.'
I clearly recognize that mistakes were made, which led to league violations.
Furthermore, I have assured the Commissioner a more diligent protocol will be followed.
Lastly, I feel we have learned from our mistakes and are ready to move forward. I want to thank our owner, Mr. Benson and all of our great fans for the overwhelming support throughout this past year.
NFL.com's Ian Rapoport notes that Payton's originally-scheduled date to return to the Saints was February 3. This gives him a chance to start studying up on prospects at the Senior Bowl, and possibly eases some of the tension between the NFL and the city of New Orleans before the Super Bowl. It will be interesting to see if Payton becomes a vocal presence during the week. He certainly has a lot of work to do with his team.