Entering Super Bowl XLVIII, the world expected a close matchup that would come down to the wire. We watched the opposite unfold.
"Probably 90," Wright said Friday on NBC Sports Network, via ProFootballTalk. "I'd probably go 90 out of 100. They might've got lucky those other 10 times. They're a good football team but you know the way we play, our style of play most teams just can't match up with it. We are really good at what we do, we run the ball really well, we stop the run and we just out hit guys, so you know most teams just can't match up with our style of play."
Seattle's befuddlement of Peyton Manning in the Super Bowl and the supremacy the Seahawks showed in all threephases of the game make it tough to argue against Wright. (Even if you'd think arguably the greatest quarterback to ever play in the NFL might have figured it out by, say, game 60.)
Wright, as so many Seahawks have in the past week, said he has no plans of being a one-and-done Super Bowl champion.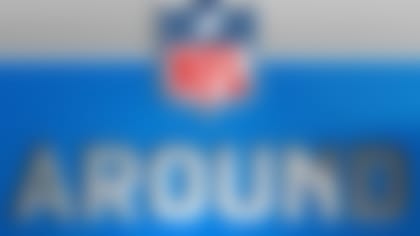 "I believe we got to stay at the top of the mountain," Wright said. "We know other teams, they've been after us these past two years now. Now that we're at the top of the food chain, teams will be after us. I believe with the leadership we have on this team, we're going to keep progressing and getting better, keeping guys in Seattle. We're going to be doing big things these next couple of years."
Getting out of the NFL's toughest division might be their most daunting task next season. However, you'll be hard pressed to find a more complete team than the one Seattle will bring into 2014.
In the latest "Around The League Podcast," the guys ponder the future in both Seattle and Denver and break down the teams who intrigue them most this offseason.