Instant Debate: Franchise Flynn?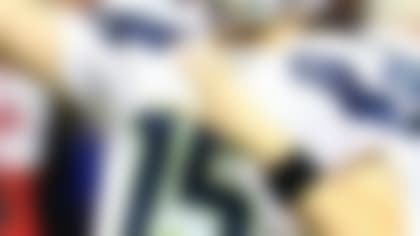 Matt Flynn is a new Raiders quarterback, but is he the future of the franchise? Our analysts assess the trade. **More ...**
The Seahawks receive a fifth-round draft pick in 2014 and a conditional 2015 selection. Breer and NFL.com's Ian Rapoport reported Friday that trade compensation was finalized and a deal was close.
The Raiders are working on a trade with the Arizona Cardinals to send Carson Palmer to the Cards for a late-round draft selection, sources informed of the talks told Rapoport. Palmer is expected to restructure his contract in order to make the trade happen. No matter where Palmer lands, the quarterback's brief career with the Raiders is over.
General manager Reggie McKenzie is familiar with Flynn from their days together with the Green Bay Packers. More importantly, Flynn was scheduled to make less than half of what Palmer was set to earn in 2013. Flynn signed a three-year, $19.5 million contract last offseason.
Flynn's contract was restructured to move $1.25 million forward a year, while maintaining the two-year value of the contract, a source involved in negotiations told Breer on Monday night.
Flynn now is guaranteed $6.5 million in 2013, and his base salary for the 2014 season is knocked down to $5 million. Flynn has league MVP and Pro Bowl incentives worth $250,000 the next two years as well, Breer reported.