Instant Debate: Franchise Flynn?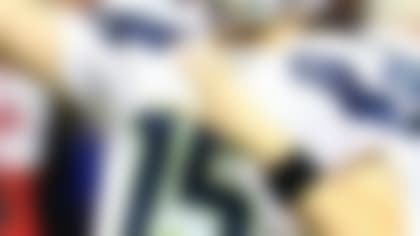 The Seahawks receive a fifth-round draft pick in 2014 and a conditional 2015 selection. Breer and NFL.com's Ian Rapoport reported Friday that trade compensation was finalized and a deal was close.
The Raiders are working on a trade with the Arizona Cardinals to send Carson Palmer to the Cards for a late-round draft selection, sources informed of the talks told Rapoport. Palmer is expected to restructure his contract in order to make the trade happen. No matter where Palmer lands, the quarterback's brief career with the Raiders is over.
General manager Reggie McKenzie is familiar with Flynn from their days together with the Green Bay Packers. More importantly, Flynn was scheduled to make less than half of what Palmer was set to earn in 2013. Flynn signed a three-year, $19.5 million contract last offseason.
Flynn's contract was restructured to move $1.25 million forward a year, while maintaining the two-year value of the contract, a source involved in negotiations told Breer on Monday night.
Flynn now is guaranteed $6.5 million in 2013, and his base salary for the 2014 season is knocked down to $5 million. Flynn has league MVP and Pro Bowl incentives worth $250,000 the next two years as well, Breer reported.
Flynn has only two career starts under his belt, both with the Packers. He was brought to Seattle last offseason as the presumptive favorite to start, but rookie Russell Wilson beat him out in training camp. Now Flynn will face more competition, this time from third-year-pro Terrelle Pryor. We give Flynn a better chance of winning this one.
The Raiders never were comfortable paying Palmer $13 million this season, even if they have to eat a lot of "dead money" on the salary cap to get it done. McKenzie has been all about erasing the errors of the previous regime. Hue Jackson traded a first- and second-round pick to the Cincinnati Bengals to get Palmer in 2011.
Even though Palmer has been blamed for too much of the Raiders' recent woes, that trade was a huge mistake.
Flynn should give the Raiders similar production at quarterback at a far lesser price. The Raiders, however, should not be done shopping for their long-term quarterback, yet.
*Follow Gregg Rosenthal on Twitter [@greggrosenthal](http://twitter.com/#%21/greggrosenthal).*