The Seattle Seahawks have said all offseason that they are happy to keep quarterback Matt Flynn and his big salary despite his status as their backup quarterback. No one quite believed them, and with good reason.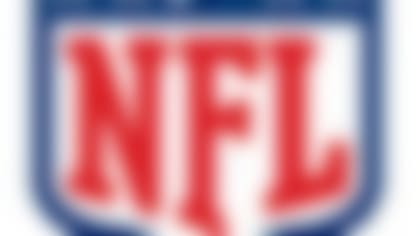 NFL free agency is underway. Follow all of the latest player rumors and signings in our free-agent tracker. More...
NFL.com's Ian Rapoport reported Friday that the Seahawks are in deep talks with the Oakland Raiders involving Flynn, according to two sources briefed on the negotiations. A deal isn't expected to be completed Friday night, but it's close: NFL.com's Albert Breer reported the Seahawks would acquire a 2013 draft pick and some sort of conditional 2014 selection as part of the trade, if it's completed.
A possible holdup: Sources familiar with Flynn's thinking told Rapoport that the quarterback would be resistant to re-doing the three-year, $19.5 million contract he signed last year with the Seahawks if traded to the Raiders. Flynn's 2013 base salary is $5.25 million, but the Raiders had just $2.85 million in salary-cap room Tuesday before they released defensive tackle Tommy Kelly.
Rapoport also reported that it's believed the Raiders will make one final run at Carson Palmer to ask him for a pay cut. If Palmer refuses, the likely move is that he will be released and the trade will be consummated.
Yahoo! Sports reported earlier this week that Palmer was unwilling to take a $3 million pay cut to $10 million this coming season. Palmer reportedly preferred a possible backup job on a contender rather than staying in Oakland. Perhaps the Raiders are just calling his bluff by getting this deal ready for Flynn, but it sure sounds like Palmer wants out.
He might get his wish soon enough.