Only one man could win the MVP, however.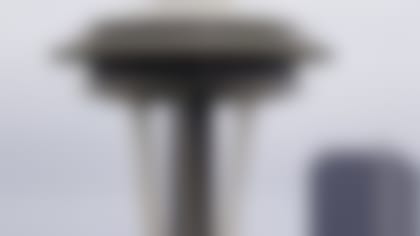 On NFL Network
Watch Seattle celebrate its first major sports title since 1979 on "NFL Total Access Special: Seahawks Victory Parade" Wednesday, Feb. 5, at 2 p.m. ET.
During the postgame telecast on Fox, Michael Strahan asked Smith -- a seventh-round draft pick in 2011 -- if he had any idea this would be his moment.
"No way, it felt good though," Smith said. "I woke up jumping, bouncing. It turned out great for us tonight."
Afterward, during his postgame interview on NFL Network's "NFL GameDay Final," Smith said, "It's unbelievable. I'm still sitting here like ... I am in shock."
The Seattle linebacker corps was the beneficiary of a dominant pass rush that tortured Peyton Manning all night.
Smith took advantage, making several huge plays. The third-year pro returned an interception for a touchdown and recovered a fumble. He also added nine tackles as part of the swarming Seattle defense.
Smith entered the starting lineup in Week 15 to replace the underrated K.J. Wright, and the Seahawks didn't miss a beat. Smith's ability to cover in space and tackle is representative of Seattle's depth and tenacity.
In Sunday's Super Bowl, Smith was Johnny-on-the-spot on an interception of Manning, and he scampered 69 yards for the pick six.
Smith won the MVP, but understand this was entire team dominance.