Debate: NFL's best receiving corps?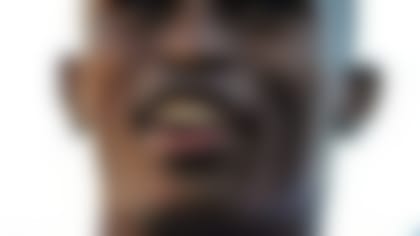 Schneider said defensive end Bruce Irvin's four-game suspension "obviously needs to be addressed" and is a learning situation for the team. Irvin's suspension was especially "disappointing" to Schneider because he said the team has gone "above and beyond what the league has done" to educate players about PEDs.
Schneider's comments seem to indicate the team understands PED use has become a growing problem in Seattle. Schneider said Carroll spoke with the team privately about Irvin's suspension.
UPDATE: Carroll spoke to reporters after Monday's practice and said he'll re-evaluate his PED policy, according to KJR-FM's Elise Woodward. "It's not right yet," Carroll said. "We have to figure it out through education, or finding other ways."
Carroll also said they are not turning their back on Irvin. "We're going to help him as best we possibly can," he said. "He's made a tremendous commitment to try to do the right things and try to be right. He made a mistake. He admitted to it. He owned up to it to his teammates, he owned up to it to the staff and to everybody."