Schein: Why Rex will get a ring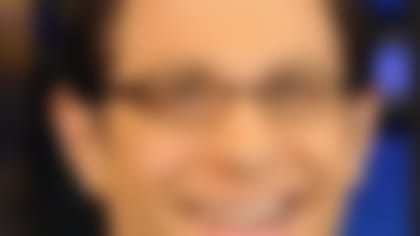 Holmes is recovering from a rib cartilage injury that he suffered during last weekend's scrimmage, and Jets coach Rex Ryan doesn't want to take any chances with his No. 1 wide receiver.
"I'm getting better every day right now," Holmes said Tuesday. "I'm taking it one day at a time. When I feel the need for contact and the trainers are ready for me to have contact, then I'll be ready to roll."
Losing Holmes for an extended period would be a potentially calamatious scenario for a Jets team that appears paper-thin at wideout. Slot receiver Jeremy Kerley also will be held out of the game as he deals with a hamstring injury.
The other notable scratch from Friday's action is right tackle Wayne Hunter, who will sit with a back issue. Hunter's job was saved when Jeff Otah was unable to pass his physical, voiding a trade with Carolina Panthers, but the Jets lineman needs as much work as he can get at this stage.