It wasn't so long ago that the New York Jets were expected to get rid of Santonio Holmes. After Holmes' teammates essentially booted him off the field for quitting in the 2011 regular-season finale, there was wide speculation that the wide receiver wouldn't be back in New York.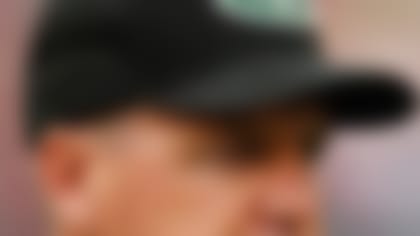 Rex Ryan and the Jets had high hopes for 2012. After a demoralizing loss to the 49ers on Sunday, is their season all but over?
Holmes and the Jets made up in the offseason, largely because his contract made him too difficult to dump. That's why we'd expect him to remain with the Jets in 2013 despite the serious foot injury that should keep him out for the rest of 2012.
Manish Mehta of the New York Daily News noted that Holmes is due $7.5 million in guaranteed money next year. That's a big cost. Even if the Jets wanted to move on from Holmes after his Lisfranc injury, his contract likely will prevent it from happening.
There's also no chance another team will want to trade for Holmes at that salary while he's coming off an injury. The Jets and Holmes seem stuck together, for better or worse.
The better question here: Will Jets general manager Mike Tannenbaum be around to make the final decision on Holmes next offseason?