Asked for clarity on his status for the regular-season opener, Holmes was equally noncommittal Wednesday, offering a terse "no comment."
Debate: Most enticing QB battle?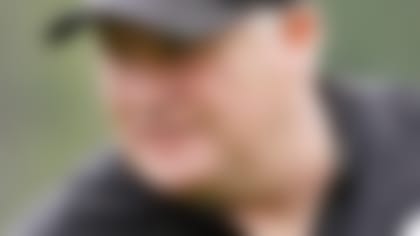 Which team has the most intriguing quarterback competition: the tabloid-friendly Jets or Chip Kelly's Eagles? **More ...**
"It would be a lot of fun to go out there against an old nemesis," Holmes said, via Seth Walder of the New York Daily News. "A guy who's coming off an injury himself, I wish him much success this season, and hopefully he's prepared and ready just like I will be."
Lisfranc injuries are notorious for lingering, especially in skill-position players relying on quick, explosive movements. It's no sure bet that Holmes will return to pre-injury form in 2013 after revealing Wednesday that he had to "learn how to walk again" after surgery.
If Holmes is game-ready by the beginning of September, he believes he will be on the receiving end of passes from Mark Sanchez -- not rookie Geno Smith. "I signed back because of (Sanchez)," Holmes explained, "so nothing's changed."