The Jets wide receiver has agreed to a restructured contract and will remain in New York for at least one more season, a source told NFL.com's Kimberly Jones on Tuesday. ESPN first reported the news.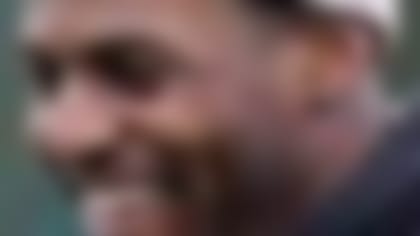 Where will Mike Wallace wind up? Follow him and all the other NFL players on the move in our free-agent tracker. More ...
Without seeing the revised numbers, it wouldn't be a shock if Holmes took a pay cut. The wideout was due to make $11 million in 2013 as part of the five-year, $45.25 million contract he signed in 2011. His deal contains $24 million in guarantees, and the Jets were on the hook for $7.5 million this season whether or not they retained Holmes.
The seven-year veteran is coming off a lost campaign derailed by a Lisfranc injury that required season-ending surgery. His catches and yardage have dropped off in each of his three seasons with the Jets. Part of that boils down to steaming chaos at the quarterback position, but Holmes has been something of a disappointment,
Despite all of this, Holmes remains the Jets' best pass-catcher. That speaks more to a talent-starved offense, which saw Jeremy Kerley and Stephen Hill earn more playing time last season than they would have elsewhere.
UPDATE: Conor Orr of The Star-Ledger reported Tuesday night that Holmes' base salary was reduced to $7.5 million, saving the Jets about $3.5 million against the salary cap. Cornerback Antonio Cromartie's contract also was restructured, dropping his base salary from $7 million to $840,000, which saves the Jets $4.23 million in cap space.