Holmes revealed that his Lisfranc fracture was diagnosed as a Grade 4 injury, which is the most serious variety. He had a joint separation and a muscle tear in the middle of his foot, according to ESPNNewYork.com. A plate was removed in a March follow-up surgery, but two screws will remain in his foot permanently.
Debate: Most enticing QB battle?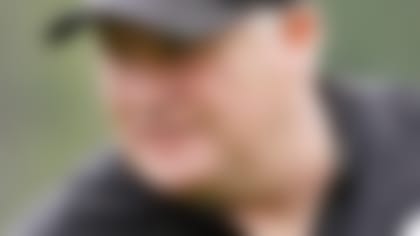 Although Holmes has set the beginning of training camp as his "target date," not one of the Jets beat writers has been buying it as a realistic timetable. Holmes has yet to begin running and cutting. In fact, Holmes hasn't even disclosed if he has started jogging.
Free-agent options include Brandon Lloyd, Austin Collie, Laurent Robinson and Chaz Schilens.
Of that group, Lloyd easily is the most attractive option. New Jets general manager John Idzik has to be harboring doubts about placing an eccentric wide receiver known for his erratic behavior in the middle of what has been a combustible locker room.