The biggest game of the NFL season was slipping away from the San Francisco 49ers. Their 28-point lead evaporated in the blink of an eye, and their tired defense looked stunned.
Power Poll: Niners are finer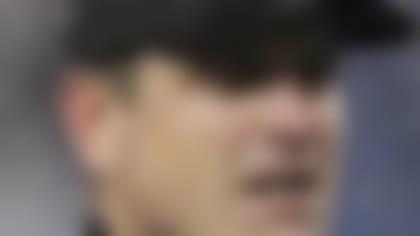 They survived a furious New England Patriots rally to win 41-34 in the most memorable NFL game since the "Fail Mary." The 49ers' calm and toughness with the walls crumbling down around them on the road makes this victory even more impressive than a blowout would have been.
LaMichael James' long kickoff return, followed by a Michael Crabtree 38-yard touchdown catch: They came on successive plays. Now that's how you respond. James' return was the play of the game. (Colin Kaepernick played a smart, clean game while throwing four touchdown passes. The Alex Smith talk can stop now.)
"It's just an amazing feeling," Kaepernick told NFL.com's Albert Breer. "Tom Brady is someone I've always watched, someone I've always admired. So to come out here and get this win really means a lot."
No matter what situation the 49ers face the rest of the way, they rightly will believe they can pull through.