When Jim Harbaugh showed up in San Francisco, the assumption was that Smith was going to be released. Smith looked like a guy that would have a modest free-agency market, likely ending up as a backup somewhere. Two years and a lot of wins later, the 49ers scored a high second-round pick and more to move Smith.
The 49ers already have a more talented starting quarterback in place than Smith. They have the most talented roster in football top to bottom. And now they have a ridiculous bounty of draft picks to use in April. (Or to use before April in a trade.)
Let's review. The 49ers now have two picks in the top 34 overall, and at least five picks in the first three rounds. They have 12 picks overall, with more compensatory picks expected to be on the way. The 49ers are in position to increase their talent base significantly in the next two months through the draft or trades.
Debate: Alex Smith trade fallout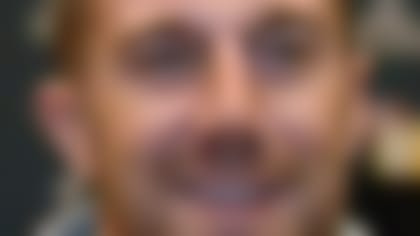 The Alex Smith trade has a domino effect that impacts many teams beyond just the Chiefs and 49ers. Our analysts weigh in. **More ...**
The rich get richer. Harbaugh is excellent at developing quarterbacks, which increased Smith's value. The 49ers are excellent at drafting; they found Colin Kaepernick. Now the 49ers have a Super Bowl-caliber team, a Super Bowl-caliber quarterback and a boatload of draft picks to get even better.