The vitriol in San Diego has hit a fever pitch this week after the Chargers' Monday night meltdown. That's what happens after you turn over the ball five times in six second-half drives to blow a 24-point lead in a 35-28 loss to the Denver Broncos.
That's what happens when the organization sends the same coach out there year after year with the same, maddening results happening. The natives are restless, which creates an uncomfortable working environment for the Chargers. So the team's director of public relations, Bill Johnston, would like to send a message: Relax.
Jeremiah: Is Philip Rivers done?
Chargers QB Philip Rivers has been roundly criticized for his poor play. Daniel Jeremiah identifies three problems. **More ...**
"Time to take a chill pill," Johnston wrote on the Chargers' official website. "No one knows what will happen this season, yet alone the next game. That's the beauty of the National Football League. I don't know, you don't know, no one knows what's going to happen. If you want these players and coaches to succeed, then support them. Don't tear them down. What you want and what we all want, including your team, is to know people believe in them.
"Look at it this way. We want our loved ones to succeed, and we'll do whatever it takes to help them. But when they make mistakes, like we all do, we would never criticize or belittle them publicly.
"Your team is 3-3, tied at the top of the division, and has 10 games to play. If the Chargers are your team, get behind them and stay behind them. We're all at our best when we know others believe in us."
This is a public-relations strategy we haven't seen before. That's probably for a good reason. Even if everything Johnson says is logically true, fans don't want to hear it at this stage.
Johnston pokes fun at some writers, sports radio callers and Twitter tough guys, but consider what general manager A.J. Smith said this week.
Instant Debate: Bolts blame game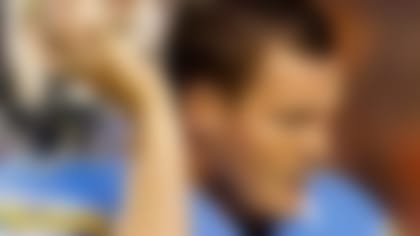 Who's to blame for San Diego's Monday meltdown: QB Philip Rivers, head coach Norv Turner or GM A.J. Smith? **More ...**
"We cannot play as a team," Smith said. "We appear to not be able to handle adversity or finish games. Individual and team confidence appears to be going south."
The organization seems to be sending two messages here. Smith also called the Chargers "a mess" and said the team will either rise from "the ashes to a division championship" or will have to start a "new era" next year.
To that, we say: Take a chill pill.