The San Diego Chargers' offense became the Ryan Mathews Show in December, as the workhorse tailback led the NFL in carries over the final five games of the regular season.
Even with the recent acquisition of Donald Brown -- a favorite of general manager Tom Telesco -- the Bolts have no plans to lighten Mathews' load in 2014.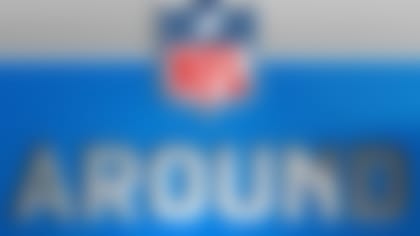 The Around The League team hits all the NFL's hottest topics in its award-winning podcast. Join the conversation. Listen
"We know Ryan is our bell cow," Telesco told XEPRS-AM on Wednesday. "He's our No. 1 back. He had an excellent year last year. And we all know what Danny Woodhead can do in his role. ... And we think Donald can come in and add to that, too, and give us some different options. And a different style, too."
Telesco's affirmation is noteworthy for two reasons. Mathews is entering a contract year, and the Chargers were beginning to doubt last offseason if he would ever become the player they envisioned as a first-round draft pick in 2010.
On the "Around The League Podcast," we repeatedly have made the claim that Mathews would have been an All-Pro candidate if there was a spot on the ballot for "two-down hammer."
One of the league's most physical runners in 2013, Mathews is a candidate for a contract extension one season after his San Diego future was in jeopardy.