"If we would have made the playoffs last year, would I have called that? Probably not," Weddle asked about his now-famous fourth-and-2 fake punt in overtime against the Kansas City Chiefs, via U-T San Diego.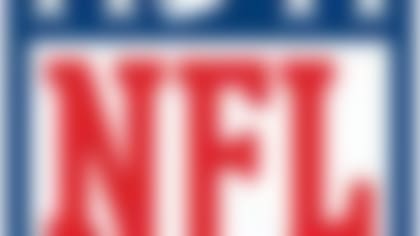 The first two rounds of the NFL's postseason schedule for the 2013 season were released Sunday night. More ...
A lot of attention rightly has been paid to the missed call that helped San Diego get to overtime in the first place. And Weddle's run up the middle was plenty controversial because it appeared he fumbled the ball until the officials ruled that his forward progress was stopped. Those storylines have distracted everyone from one of the most insane decisions we can remember.
With a playoff spot on the line, Weddle, not a coach, made the call to go for a fake punt on his 28-yard line. If the Chargers fail there, their season almost surely is over.
Special teams coach Kevin Spencer gave Weddle the green light to make the call depending on what he saw from the Chiefs' formation. Weddle took the plunge. Offensive tackle Jeromey Clary said he never would have made the call.
"I thought we'd fumbled," McCoy said. "I was (angry)."
It was a call that felt like it took more stones than any NFL decision since Sean Payton's famous call for an onside kick to start the second half of Super Bowl XLIV. The numbers say that it wasn't so crazy.
The site AdvancedNFLstats.com dissected the percentages. While it was a high-risk move, the data says that it was at worst a coin-flip decision in terms of helping San Diego's chances to win.
No matter what the numbers say, it's one of those plays I'll remember for a long, long time. (Especially if the Chargers take their good fortune into the playoffs and win a game or two.)