The Buffalo Bills traded part of their future to move up in the 2014 NFL Draft to make receiver Sammy Watkins the centerpiece of their offense. On Wednesday, the rookie signed his first NFL contract.
NFL Media Insider Ian Rapoport reports that Watkins' deal is fully guranteed at $19.94 million over four years, with a $12.8 million signing bonus. The rookie contract contains offset language.
The 6-foot-1 wide receiver has world-class speed, tracks the ball well and has great hands. His ability to run after the catch and strength to break tackles gives him the aptitude to create big plays.
First-round draft pick signing tracker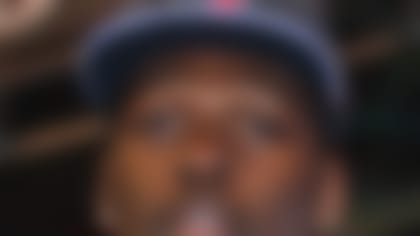 The Bills were so enamored with Watkins a team official said they first tried to trade up to No. 1 overall to grab the pass-catcher.
As for the haul the Bills gave up to get the dynamic rookie receiver, veteran players weren't worried.